About Our Dental Office – San Juan Capistrano, CA
State-of-the-Art Service in a Comfortable Atmosphere
At Platinum Dental Group, we provide a one-of-a-kind experience you won't find anywhere else. From the moment you arrive, you'll enter a dental office that is clean, modern, and welcoming. With state-of-the-art technology to make dental visits smoother and more efficient, our comprehensive services make it easy for you to get all your oral healthcare needs addressed in one convenient location. To learn more about us or to make an appointment, call our dental office today.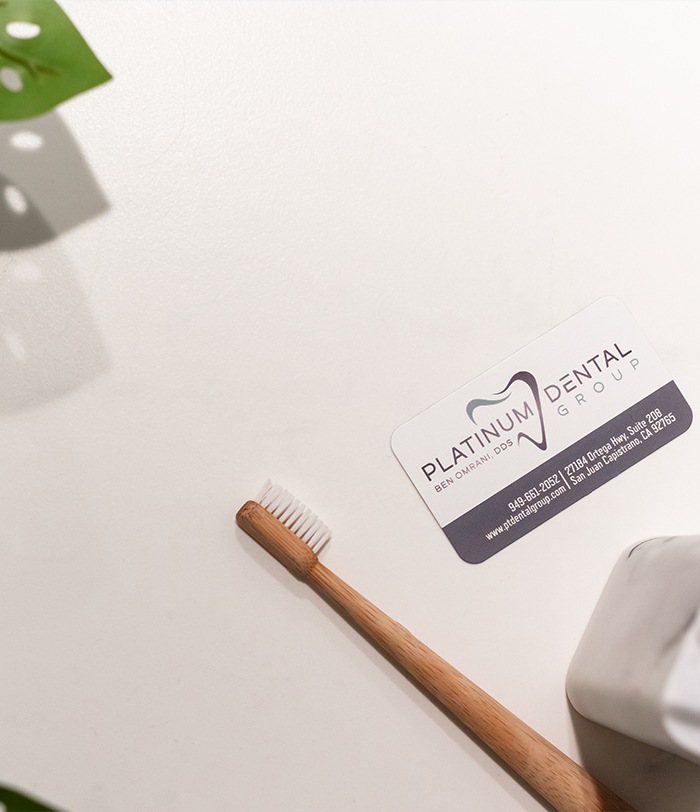 Everything Your Smile Needs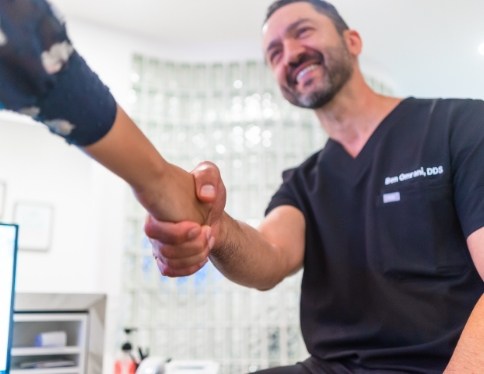 Our commitment to comprehensive dental care is evident by the array of services we offer in-house. Dr. Omrani has spent two decades in the field with experience in treating all types of smile issues. From preventive and restorative care to cosmetic dentistry and dental implants, he can transform a patient's smile painlessly and with optimal precision. When choosing us to take care of your oral health, you can trust that you're in good hands.
Convenient Financial Options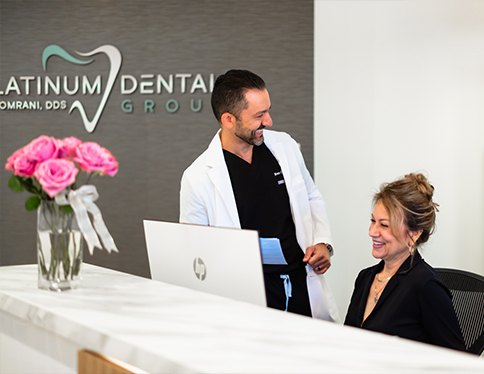 We are pleased to provide our patients with several financial options that make dental care easy and affordable. Apart from serving as an in-network provider for many PPO dental insurance plans, we also offer an in-house membership club for uninsured individuals as well as flexible financing through CareCredit. Our team will be happy to help you decide how you can save the most money on your upcoming appointment.
Explore Your Financial Options
We Offer Weekend Appointments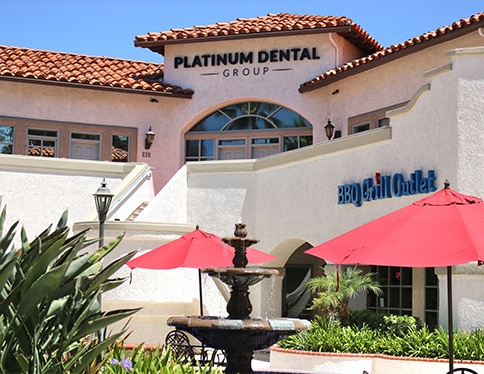 We know you are often stretched for time. Between work, your family, school projects, and your child's extracurricular activities, it can often be difficult to find availability in your schedule. This is why Dr. Omrani offers Saturday appointments. If you simply cannot make it in during the normal workweek, call our dental office, and we'll work to schedule you on a Saturday, so you don't feel rushed and are able to get the care you need.
Putting Patient Comfort First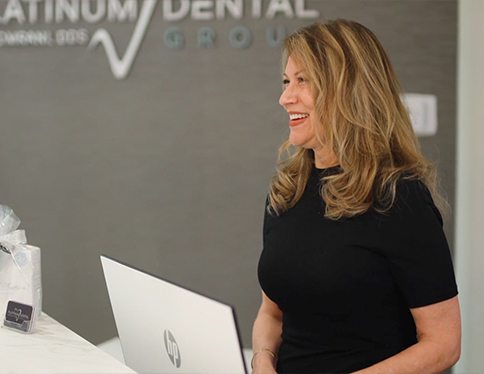 At Platinum Dental Group, we take pride in providing pain-free dentistry. Dental anxiety can be a real problem for many children and adults, often leading to oral healthcare neglect. Offering sedation dentistry (i.e., nitrous oxide and oral conscious sedation) and advanced dental technology to make procedures comfortable and more efficient, we can assure everyone who walks through our doors that their safety and well-being are our priorities.
Giving Back to Our Community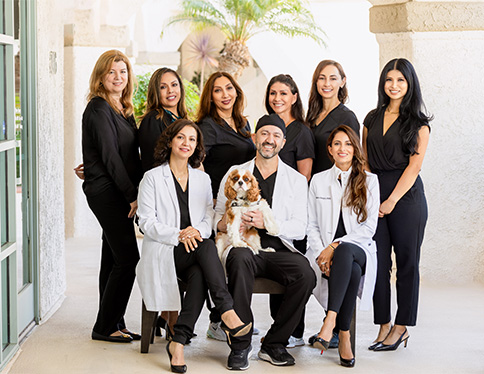 Dr. Omrani is committed to giving back to our community. He believes in being a part of a growing and thriving neighborhood, which is why Dr. Omrani has provided volunteer dental work to underprivileged individuals in need of oral healthcare. He has devoted time to organizations such as LA Harbor Care and the CA Dental Association Foundation. We're always looking for other ways to help, so if you have a suggestion, let us know!
Have a Special Cause? Let Us Know!