Dental Crowns – San Juan Capistrano, CA
Better Protection for Broken, Decayed Teeth
Dealing with a cracked or broken tooth? Been told that you need a root canal? There are many instances where our dental team may recommend restorative dentistry; more specifically, a dental crown. Considered one of the most commonly placed dental restorations available, it can strengthen and restore a tooth after decay, injury, or infection. If you think you might need dental crowns from our San Juan Capistrano, CA dentist, contact us to schedule an appointment.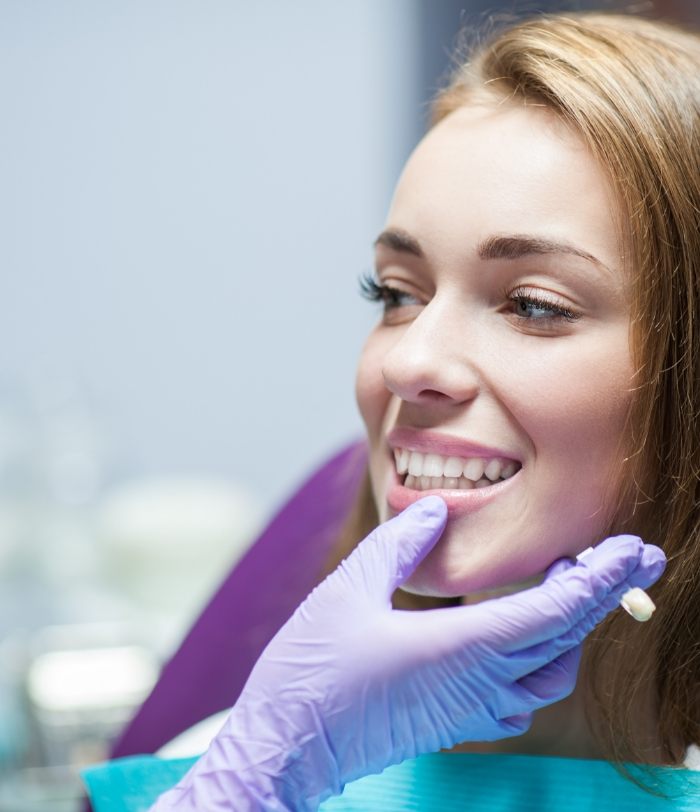 Why Choose Platinum Dental Group for Dental Crowns?
A Wide Array of Materials Used
Digital Impression System for Less Mess
Flexible Financing Available
What is a Dental Crown?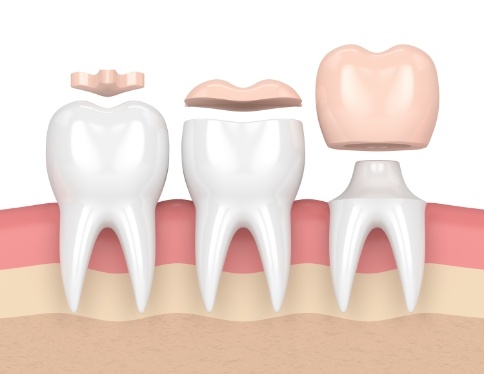 A dental crown is a tooth-colored cap that is custom-made to fit over a tooth. It will cover the entire structure to the gum line, providing a protective barrier around the structure to prevent further damage. It also increases strength and durability and improves the tooth's overall appearance. While crowns are considered restorative, they also offer cosmetic benefits.
Why Might I Need a Dental Crown?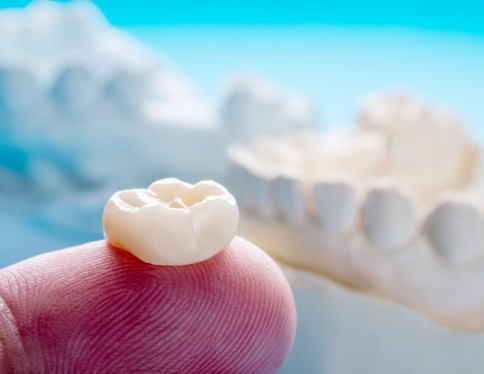 There are many situations in which a dental crown will be the best choice for your smile. A crown can be used to:
Cover and restore a chipped or cracked tooth
Strengthen a severely worn or weak tooth
Replace a dental filling that is large and unable to fully support the tooth
Hold a dental bridge in place
Prevent a tooth from further damage or cracking
Improve the overall shape, color, and size of a tooth (and hide imperfections)
To cover a dental implant (to replace a missing tooth)
Who is a Good Candidate for a Dental Crown?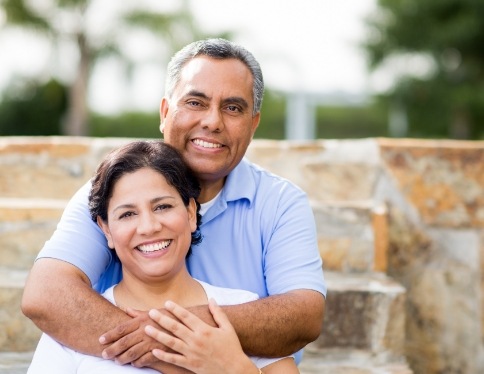 If you are dealing with a damaged tooth, chances are good that you could benefit from a dental crown, but it's important that you have it evaluated by our dental team to determine the best course of action. The crowns we offer at our San Juan Capistrano, CA dental office are made to look just like real teeth and are crafted from the highest-quality materials to ensure that they last a long time and look completely natural.
Restorative dentistry is as much an art form as it is dental treatment. This means that you want a dentist that is dedicated to providing you with beautiful, lifelike, and long-lasting restorations. If you need to get a dental crown, turn to Dr. Ben Omrani and the expert team at Platinum Dental Group in San Juan Capistrano, CA today.