Children's Dentistry – San Juan Capistrano, CA
Young Smiles Deserve the Best
Brushing, flossing, and rinsing can seem "boring" to a young person who is more focused on their favorite TV show or playing outside with friends. At Platinum Dental Group, however, we can help by implementing fun oral health strategies kids can use at home. We'll also regularly check and monitor the development of their smile, so teeth and gums remain healthy and strong well into the future. Contact us to schedule your child's next appointment for children's dentistry in San Juan Capistrano, CA.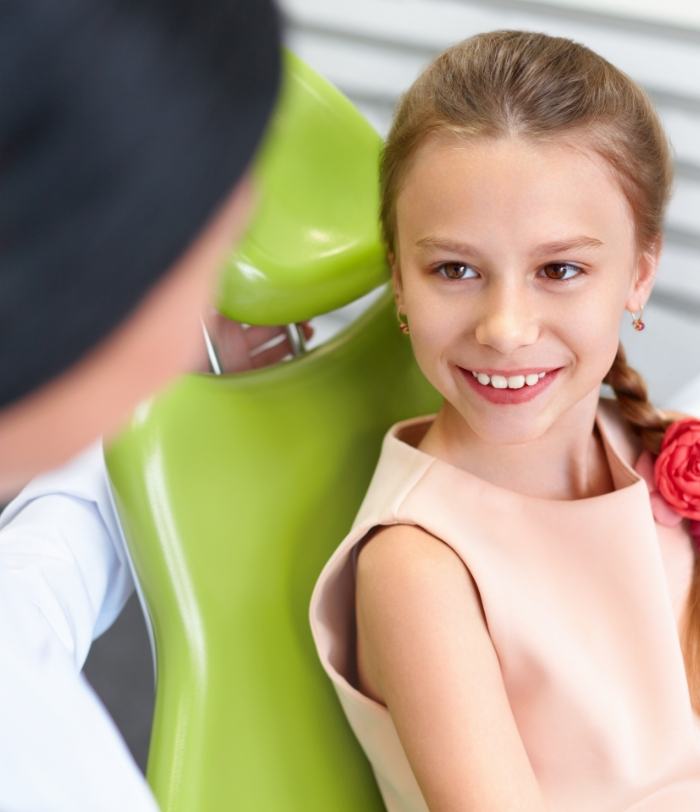 Why Choose Platinum Dental Group for Children's Dentistry?
Dentist with 20 Years of Experience
Athletic Mouthguards Available
Compassionate Dental Team
Dental Checkups & Teeth Cleanings for Kids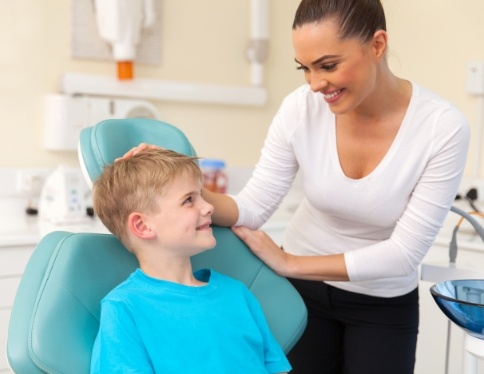 Every six months, your child should visit our dental office for a general checkup and cleaning. We will carefully examine their teeth, gums, and bite to determine if they are at high risk for cavities or if they show signs of early gum disease or malocclusion. We'll also remove any hardened plaque and tartar and offer fun and unique tips they can use at home to improve and protect their smiles from damage and decay.
Dental Sealants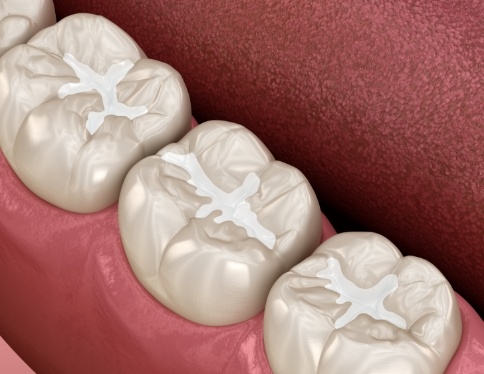 Premolars and molars are often some of the hardest teeth for children to reach when brushing. Consisting of various pits and grooves, they are ideal areas for oral bacteria and particles to burrow, causing cavities. To protect these permanent teeth, we use dental sealants. Applying this plastic coating over the chewing surfaces will prevent food and bacteria from penetrating and reaching the tooth enamel.
Fluoride Treatments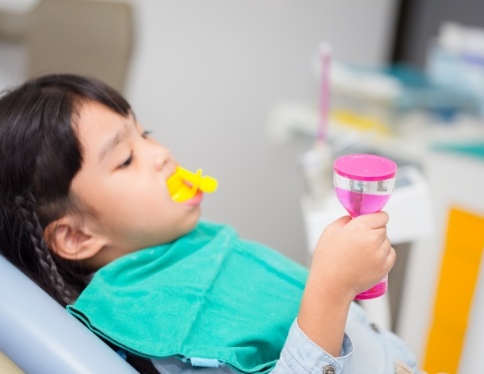 Children are much more prone to cavities than adults. The reason is that their novice oral hygiene techniques and often unhealthy eating habits make them prime targets for bacteria and plaque to adhere and spread throughout the mouth. However, with fluoride treatments, we can better protect the outermost layers of each tooth, helping to strengthen the enamel and prevent tooth decay.
Tooth-Colored Fillings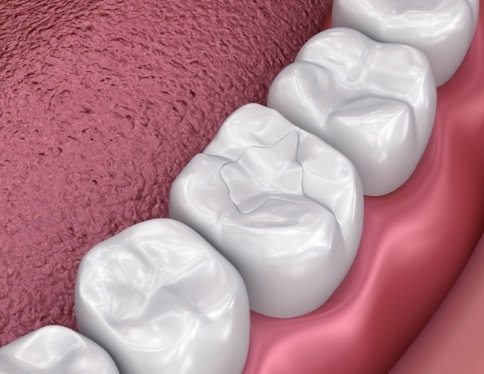 Traditional amalgam can shine a spotlight on your child's dental work, but if they feel self-conscious about their appearance, we can treat their cavity with a tooth-colored filling. Using color-matched composite resin, we can easily fill the small hole and create a tight seal using a curing light. Once it is fully in place, your child will feel more confident and comfortable when talking to others because no one will notice!
Athletic Mouthguards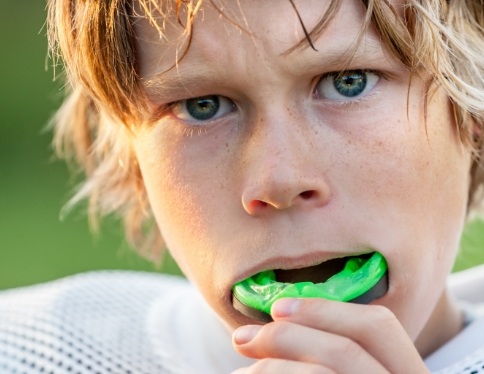 Avid athletes take to the field, court, or track with all the proper equipment (i.e., pads, helmet, etc.). But what about a customized mouthguard? Before you let your child participate in their favorite sport, let us create a uniquely designed mouthguard that will safeguard their smile. Instead of worrying about breaks, chips, or cracks, you and your child can feel more at ease knowing their smile is less likely to suffer serious damage.