Dental Team – San Juan Capistrano, CA
Treating Patients With the Respect They Deserve
You won't find another dental group quite like the one at Platinum Dental Group of San Juan Capistrano. As a small, close-knit team of five, we provide the highest level of respect and transparency. Not only will you feel welcomed when you arrive, but we'll remain with you throughout your visit to answer your questions, address your concerns, and help you leave feeling more confident and comfortable with your smile. Learn more about us in the bios below.
DR. JINUS EMRANI, PROSTHODONTIST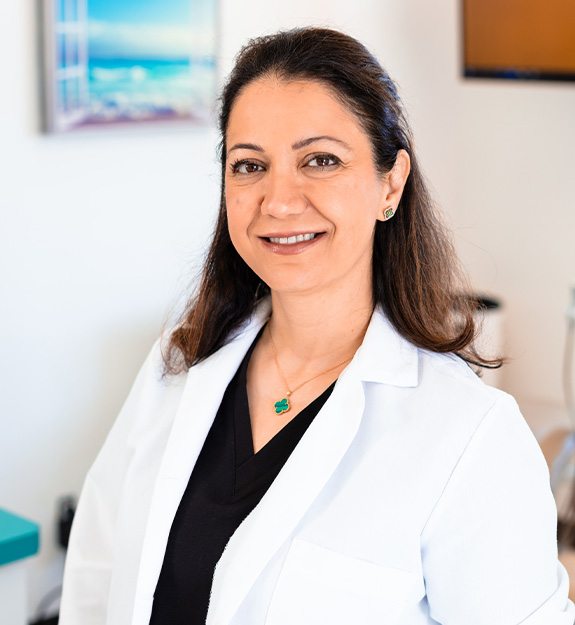 With 20+ years of experience as a general dentist and 15+ years as a prosthodontist, Dr. Emrani is well versed in helping patients recover and renew their smiles after tooth loss. She is specialized in full-mouth reconstructions and implant restorations. In the past, she has volunteered at USC to work with dental students to help hone their skills, and she is known amongst students and patients for her gentle, caring nature, honesty, and integrity. When she is not working, Dr. Emrani loves to travel. So far, she has visited more than thirty countries and hopes to see many more in her lifetime.
Lisa, Office Coordinator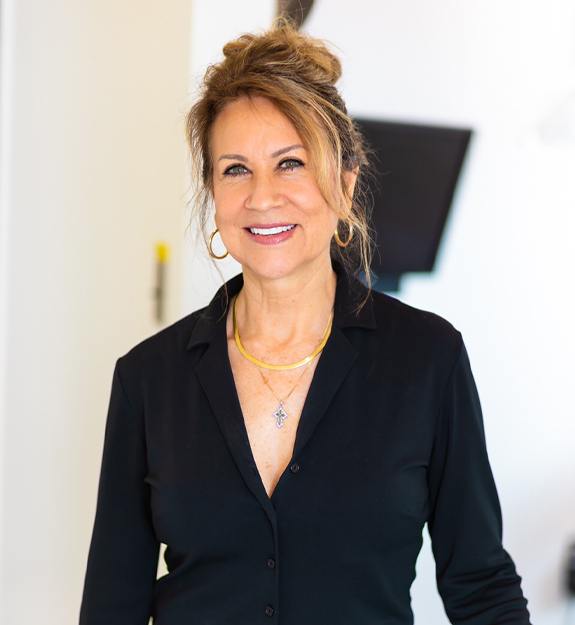 Sophia, Patient Care Coordinator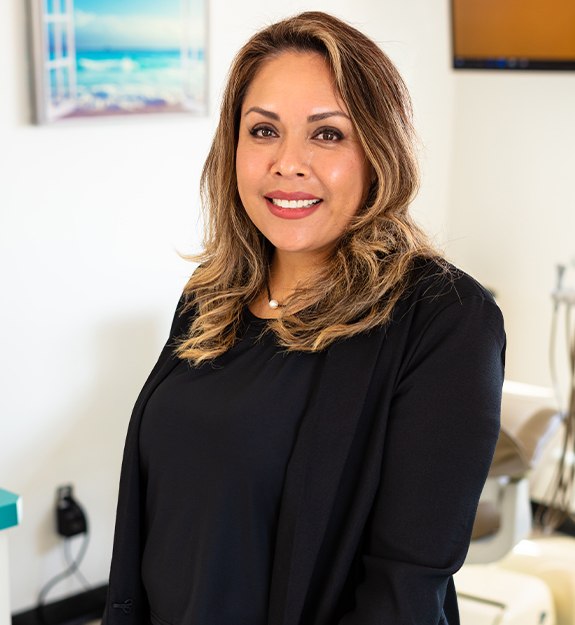 Lina, Registered Dental Hygienist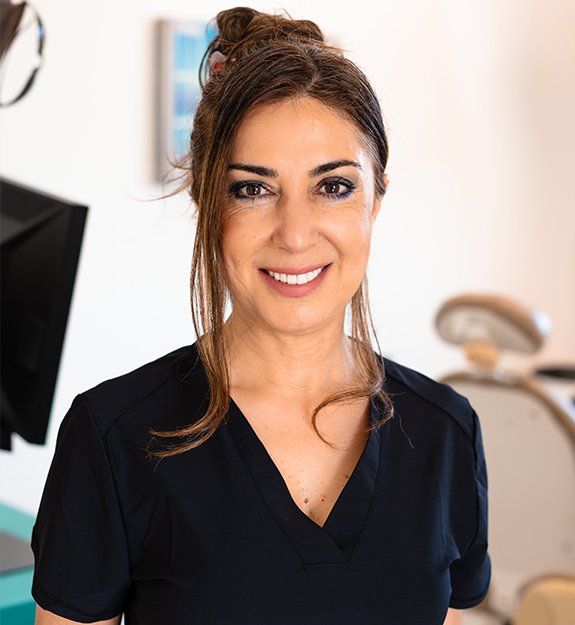 Sara, Dental Assistant