Invisalign – San Juan Capistrano, CA
The Clear Choice for Braces
Invisalign is becoming increasingly popular among busy professionals and individuals who prefer a less noticeable solution. While regular metal brackets and wires are highly effective, they tend to be obvious when speaking and eating. These clear aligners, however, allow for a more discreet treatment that moves teeth without compromising daily appearances. If you're interested in learning whether Invisalign is right for you, contact us to schedule an appointment to discuss Invisalign with our San Juan Capistrano, CA cosmetic dentist.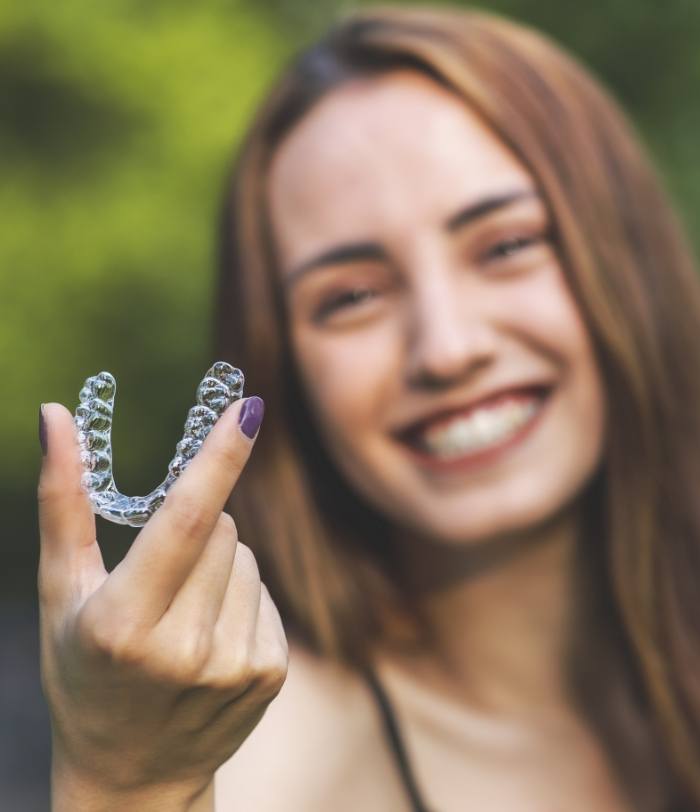 Why Choose Platinum Dental Group for Invisalign?
Skilled Dentist and Dental Team
Advanced Dental Technology and Equipment
Step-by-Step Treatment to Ensure Optimal Results
How Does Invisalign Work?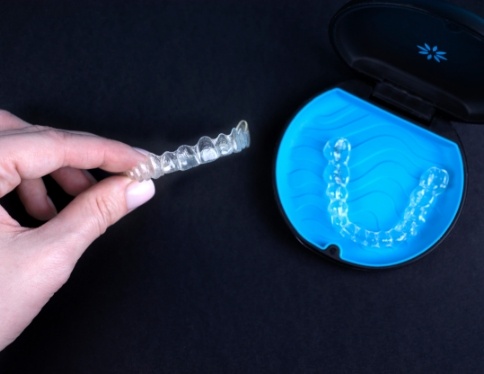 With Invisalign, Dr. Omrani will fit you for a custom set of aligners. Every few weeks, you will change your trays to a new set to continue the process of straightening your teeth. During this time, you will also have to visit your dentist every six weeks just to be sure that your smile is progressing accordingly. Because Invisalign is considered a fairly quick treatment, many patients achieve results in 6 to 12 months.
The Benefits of Invisalign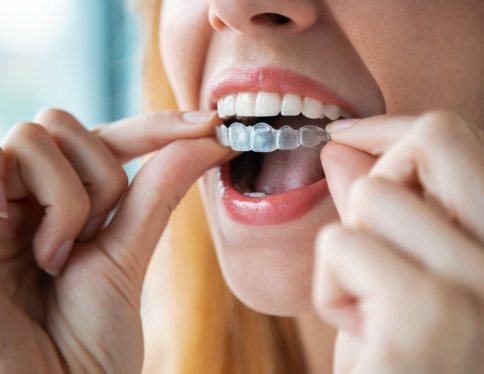 With Invisalign, you can remove your aligners and eat whatever you want. However, it's important to wear your trays as much as possible, even while you're sleeping. Another benefit is that it's practically invisible, which means no one will know you're undergoing treatment. Invisalign is a great way to discreetly straighten your teeth and give yourself the smile you've always wanted.
Contact Your Dentist Today!
If you're struggling with a crooked or misaligned smile, it's important to contact Dr. Ben Omrani at Platinum Dental Group as soon as possible. You can set up an appointment and determine if Invisalign is the right treatment for you!