Emergency Dentistry – San Juan Capistrano, CA
Timely Help When You Need It
You never want your day to be interrupted with a trip to the emergency dental office. However, should it happen, we offer same-day appointments for patients with dental emergencies, and we'll work to get you in right away and provide immediate assistance to eliminate symptoms. If you want someone you can trust to take care of your family's oral health in an emergency, contact us for emergency dentistry in San Juan Capistrano, CA.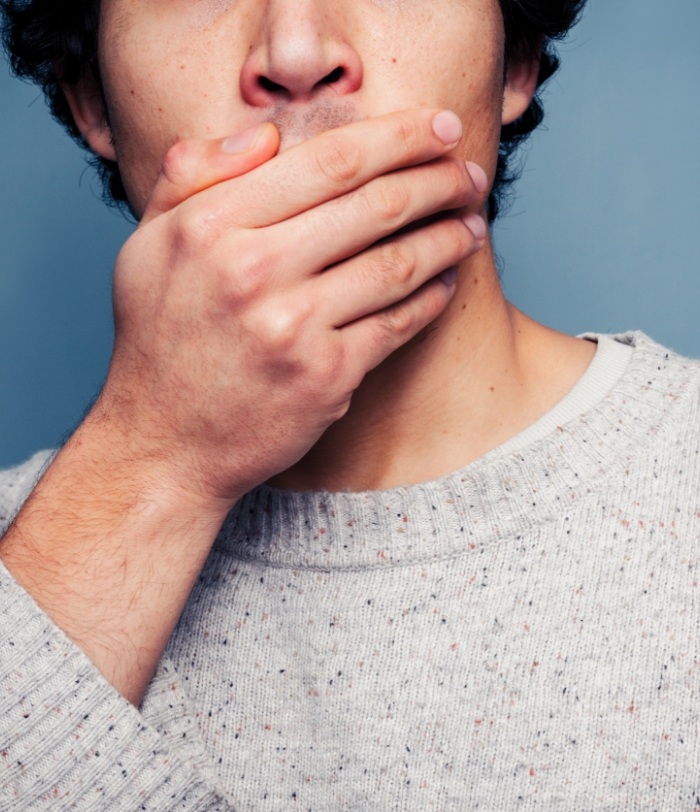 Why Choose Platinum Dental Group of San Juan Capistrano for Emergency Dentistry?
High-Tech Dental Technology
Same-Day Appointments
Quick Treatment to Eliminate Immediate Symptoms
How We Treat Dental Emergencies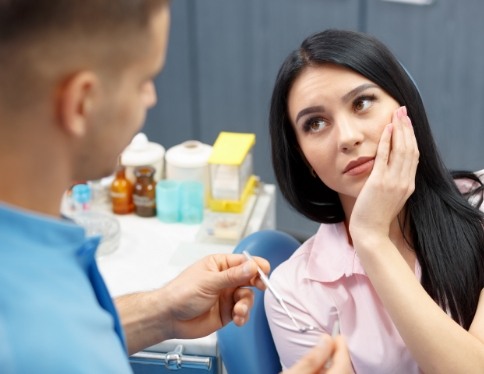 At Platinum Dental Group of San Juan Capistrano, we take your dental emergency seriously, which is why you can count on our team to schedule an appointment for you to get in as soon as possible. Once you arrive, we will take digital X-Rays to get a clear view of what is happening beneath the gum line.
Dr. Omrani will then review the images and check inside your mouth to identify the problem. We'll work quickly to eliminate any pain you may be experiencing before creating a personalized treatment plan. Naturally, we will listen to your needs, concerns, and questions, ensuring you have all the necessary information to make the right decision about your oral health.
The Most Common Dental Emergencies
From broken teeth to lost dental crowns and fillings, dental emergencies vary from person to person. Dr. Omrani and our team are knowledgeable and skilled to handle all types of serious injuries and accidents. When calling our dental office, we'll provide helpful tips to help you manage the pain should you experience any of the following:
Understanding the Cost of Emergency Dentistry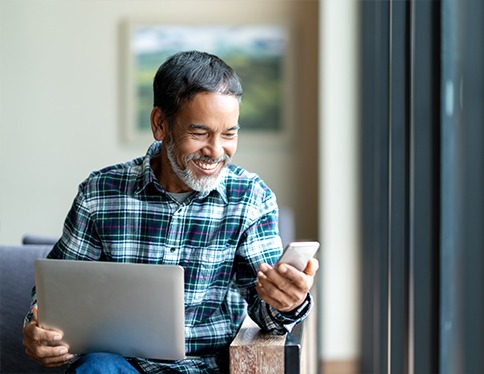 When a dental emergency strikes, the only thing on your mind may be relieving your pain and restoring your oral health. However, many patients are also preoccupied with the cost. After all, a hefty bill can be equally as stressful to handle! The good news is that our team goes the extra mile to provide transparent prices, offers several financial solutions, and is here to answer any questions you have along the way. If you'd like to learn more about the factors that influence the cost of emergency dentistry, then keep reading or give our team a call!
Every Dental Emergency Is Different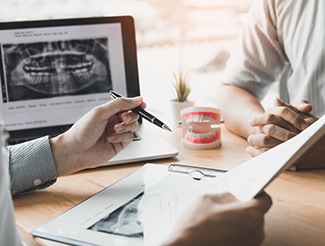 Simply put, each case is unique. For example, if you knock out a tooth, there is a high probability that you'll spend more than someone who only chips a tooth. For that reason, we can't give you an accurate price until you schedule an appointment with our team. At your visit, we can pinpoint the root of the problem, review the available treatment options, and solidify the details of your treatment plan. From there, we can identify ways you can save as well, such as using your dental insurance benefits.
Does Dental Insurance Cover Dental Emergencies?
Fortunately, dental insurance helps make the cost of medically necessary care more affordable, including emergency dentistry. We recommend reviewing the fine print on your plan to learn all about your specific benefits, but many patients have one emergency exam annually as well as 50% to 80% of the price of restorative treatments covered. In addition to welcoming dental insurance, we're in-network with several providers, including Delta Dental, Aetna, and Cigna, so if you have any questions or need assistance filing your claim, don't hesitate to let us know.
Other Options for Making Dental Emergencies Affordable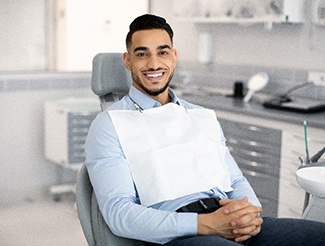 Platinum Dental Group of San Juan Capistrano offers our patients in San Juan Capistrano three additional ways to save:
Our in-house membership plan – If you don't have dental insurance, then you can join our membership plan and enjoy many of the same benefits without the annoying red tape (i.e., waiting periods, annual maximums, yearly deductibles).
Flexible financing – With flexible financing, you don't have to pay for the entire cost of your treatment upfront. Instead, you can break down the payments into chunks that better suit your monthly budget.
Periodic specials – Our special offers change periodically, but they all share the same goal of helping you reduce your out-of-pocket expenses.
Taking Care Of Your Smile Can Save You Money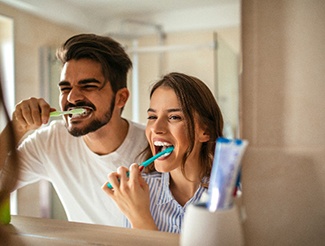 Of course, accidents aren't 100% preventable. However, many dental injuries can be prevented with good oral hygiene habits in place, such as brushing twice a day, getting a checkup and cleaning semi-annually, and avoiding unhealthy dental habits, like chewing on ice. These may seem like small measures, but they can go a long way in protecting your teeth, gums, and your wallet!
Keys to Preventing Dental Emergencies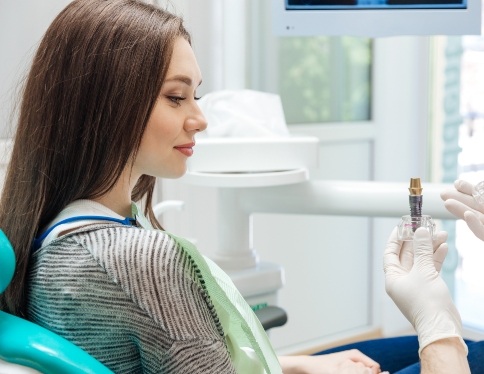 Not all dental emergencies are preventable, but toothaches and infections can be avoided. Optimal oral hygiene, eating a healthy diet, and giving up unhealthy habits are just a few of the many ways you can minimize your risk for a serious dental injury. Also, seeking professional help the moment you notice a problem can potentially save you thousands of dollars in the long run, so don't wait. Let us save your smile and your wallet.
Dental Emergency FAQs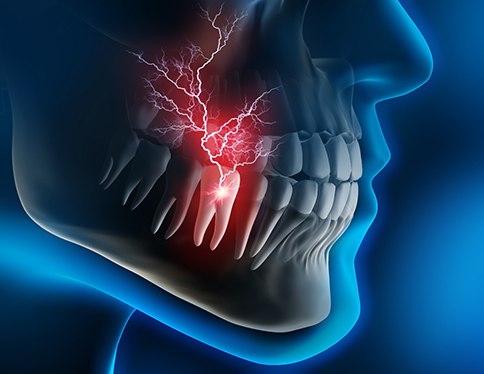 When you're dealing with a lot of discomfort and need help immediately, it's natural to feel a little bit disoriented. In that situation, you may have all kinds of questions about the best way to get better quickly.
Dr. Omrani and the rest of the team at Platinum Dental Group of San Juan Capistrano understand well how scary dental emergencies can be, which is why we work so hard to give our patients quick and comfortable care. If you're still feeling a little lost, here are our answers to some of the most common questions about dental emergencies.
Will My Toothache Go Away On Its Own?
Toothaches are generally either a consequence of infection, decay, or acute damage to the tooth. The fact is that none of these things tend to get better on their own—teeth can't heal in the way that the rest of the body can, nor can they effectively fight off infection.
If you have a toothache, you should call our office as soon as possible. We'll be able to diagnose the precise issue you're dealing with, treat it, and get you back to feeling 100% in no time!
Do I Need To Visit For Minor Chips To My Teeth?
If you chip a tooth, you might not be immediately convinced that it's anything to worry about. Often, superficial damage to the tooth may not even hurt.
However, your enamel isn't going to grow back on its own. Instead, your tooth is just going to be weaker than usual, leaving you vulnerable to more severe damage. If your chipped tooth is jagged as well, you may even accidentally cut your lips or gums without realizing it.
From direct bonding to dental crowns, we have a wide variety of methods to deal with chipped teeth, meaning that there's no reason to delay in giving us a call.
What Should I Keep In An Emergency Dentistry Kit?
You can never be certain when a dental emergency will strike, so we recommend that you keep a dental emergency kit on hand, especially when doing strenuous activities that could result in emergencies. Here are some things you can keep in a kit like this:
Gloves
Gauze/Cotton Balls
Temporary Filling Material
Over-the-Counter Pain Medication
Topical Dental Anesthetics
Container for Lost Teeth or Restorations
Floss
Can I Treat a Dental Abscess On My Own?
A dental abscess is a small, pimple-like bump on the gums. If you're suffering from a dental abscess, you might hope that popping it could make you feel better. This is a very bad idea—in doing so, you're likely to introduce even more bacteria to the mouth.
Moreover, without treating the underlying infection, you're likely to still experience just as much discomfort as you did before. This infection may also spread elsewhere in the mouth, causing further issues.
If you have a dental abscess, give us a call immediately. We'll be able to help you treat the infection and ease your discomfort.