Porcelain Veneers – San Juan Capistrano, CA
Tiny Coverings, Big Results
Dr. Omrani is always seeing patients who are unhappy with their teeth. Whether they're too small, stained, chipped, broken, discolored, misshapen, or have minor gaps, he understands the defeat that often comes with these types of flaws. With veneers, however, he can offer a safe and effective option that is semi-permanent and offers beautiful, lasting results for a decade or longer! Contact us to schedule an appointment to see if you're a candidate for porcelain veneers in San Juan Caistrano, CA.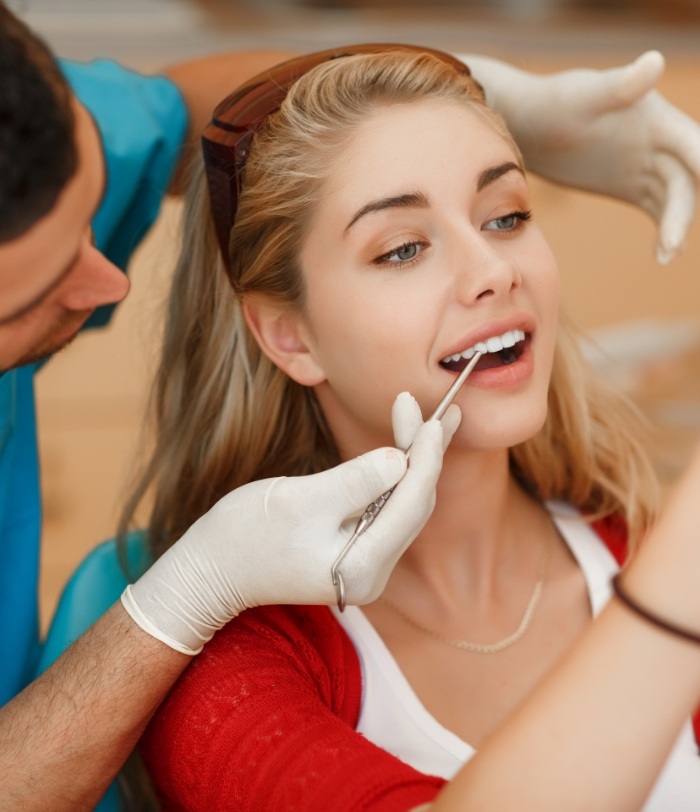 Why Choose Platinum Dental Group for Porcelain Veneers?
Compassionate and Caring Dental Team
Digital Impressions for Less Mess
Comfort is a Priority for All Patients
What are Porcelain Veneers?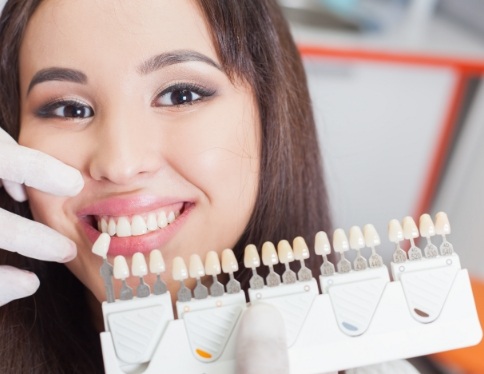 Porcelain veneers are thin, custom-made shells that are fabricated from the finest porcelain material. These shells mimic natural teeth enamel because of their color and light-reflective properties. The veneers will be attached to the front surfaces of your teeth to improve the appearance of your smile by altering the color, shape, size, and alignment of your teeth.
What Dental Issues Do Porcelain Veneers Fix?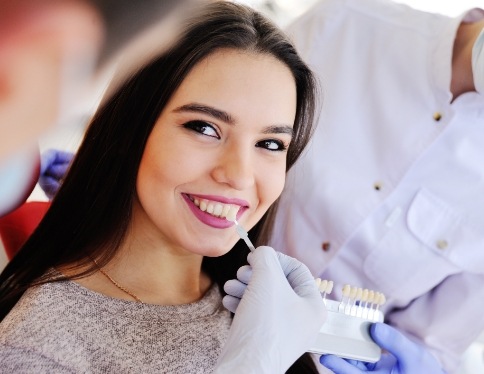 Porcelain veneers can fix many teeth conditions. The followings are some examples of these conditions:
Discolored teeth
Broken or chipped teeth
Uneven smile
Teeth spacing
Porcelain Veneers Procedure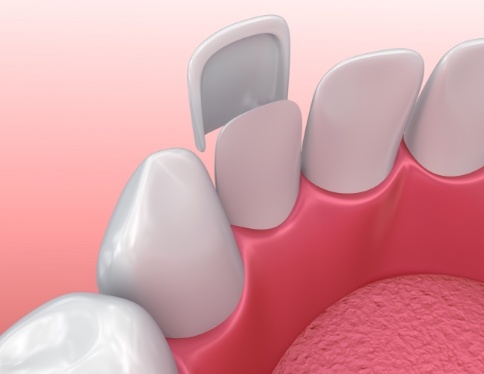 To get your porcelain veneers, you will need more than one appointment. The first visit is for consultation, the next is for preparation, and finally, your veneers are placed, and you can enjoy your new smile.
Dr. Omrani will discuss the desired outcomes with you. We will also examine your teeth and oral health to check if the porcelain veneers suit you. After that, he will capture X-rays and take an impression of your teeth and mouth. The impression will be sent to the dental laboratory to produce custom-made porcelain veneers that fit your teeth. The process of veneers production may take a week.
In the preparation visit, Dr. Omrani will remove a small amount of the enamel from the front surfaces of your teeth. This is done to compensate for the thickness of the veneers. When your veneers are ready, we will clean your teeth and cement them in place.
Caring for Your Porcelain Veneers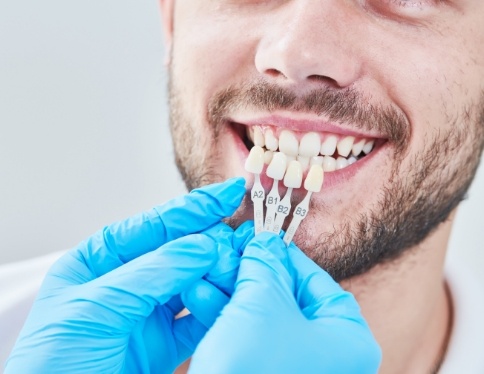 Although porcelain veneers are strong, they can chip under pressure. Biting your fingernails or chewing on hard objects must be avoided. Also, you should maintain your oral hygiene by brushing your teeth twice a day and flossing at least once a day.