Dental Implants – San Juan Capistrano, CA
A Permanent Solution to Your Tooth Loss
With nearly 120 million Americans missing at least one tooth, a permanent tooth replacement solution is often the most requested option. According to the American Dental Association, more than 5 million dental implants are placed each year in the U.S. Contact us if you're ready to discover how you can become one of the millions embracing a better life with dental implants from our San Juan Capistrano, CA dentist.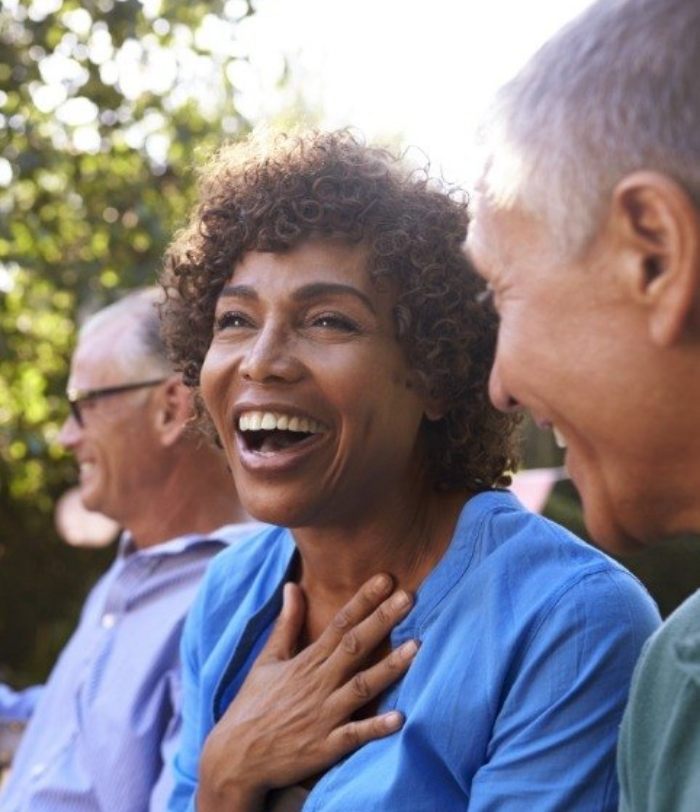 Why Choose Platinum Dental Group for Dental Implants?
In-House Start-to-Finish Process
CT/Cone Beam Scanner for 3D Imaging
Sedation Dentistry Available
What are Dental Implants?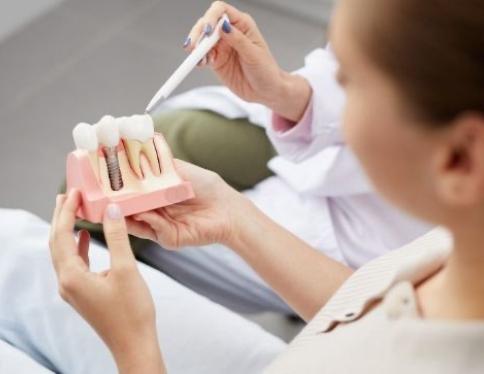 Dental implants are titanium or zirconia tooth replacements that are designed to restore the entire tooth structure from the root to the crown. Surgically implanted into the jawbone, they fuse with the bone through a process known as osseointegration. Their ability to provide greater stability, functionality, longevity, and better oral health makes them a popular option for individuals suffering from tooth loss.
The 4-Step Dental Implant Process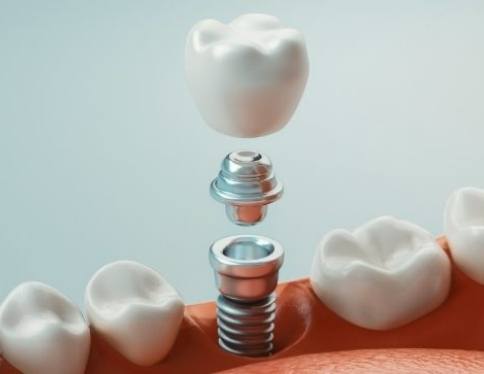 Every dental implant patient has a different treatment plan, but the same steps must be followed to ensure the placement is successful. Learning how dental implants work is necessary so you can better understand the process and prepare for each stage, which consists of four steps: initial consultation, dental implant surgery, osseointegration, and delivery of the final restoration.
Initial Dental Implant Consultation: You will meet with Dr. Omrani to discuss your candidacy and if you require preliminary treatment before receiving your dental implants.
Dental Implant Surgery: You'll receive local anesthesia before we make one or more small incisions in your gums. We'll carefully place each dental implant before closing the gum tissue.
Dental Implant Osseointegration/Abutment: Over the next 3-6 months, osseointegration will occur that causes the bone and implants to fuse. Once healed, you'll return to receive your metal abutments.
Delivery of Dental Implant Restoration(s): The final step is to receive your customized restoration. Crowns, bridges, or dentures are all possible options depending on how many teeth are missing.
Benefits of Dental Implants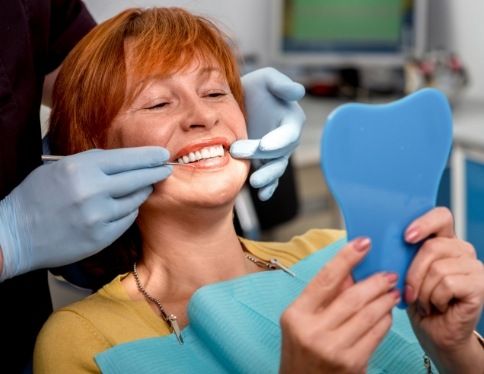 Dental implants provide an array of benefits that cannot be matched by any other tooth replacement option, such as:
Total replacement from root to crown
Improved oral health
Better jawbone stimulation
Ability to eat your favorite foods
Greater bite force and chewing power
Natural-looking aesthetics
Ability to last 30+ years with regular care
Allow you to keep more of your natural tooth structure
Who Dental Implants Can Help
Dental implants are often a viable option for most adults living with tooth loss. While many can freely move on to dental implant surgery following the initial consultation, there is a good chance you will require preliminary treatment, especially if much time has passed since losing your teeth. Dr. Omrani will determine if you need bone grafting, a sinus lift, periodontal therapy, or tooth extraction to better prepare your smile for surgery.
Missing Single Tooth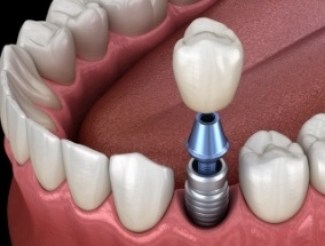 A single missing tooth can be replaced using one titanium or zirconia implant post as well as a customized dental crown. This will allow you to eat, speak, and smile with greater ease and avoid the potential for dental drift that can occur with tooth loss.
Missing Multiple Teeth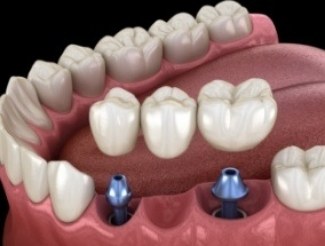 Missing two or more teeth doesn't mean you have to settle for a dental bridge or partial denture. Instead, we can use two dental implant posts as anchors for your customized bridge. There's no altering of your healthy teeth, so you can keep more of your natural tooth structure.
Missing All of Your Teeth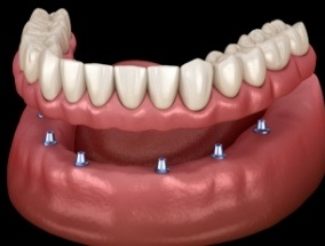 An entire arch of missing teeth can be restored with the help of 4-6 dental implants. Unlike dentures that only sit on top of the gums, we can surgically place each post to create a foundation for your implant denture, allowing for optimal functionality and improved appearance.
Understanding the Cost of Dental Implants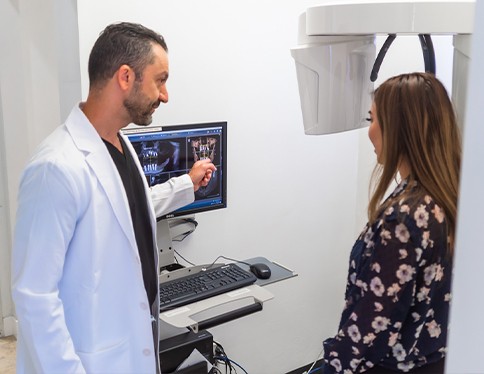 The cost of dental implants will vary from person to person, which is why it is essential that you schedule a consultation with Dr. Omrani. Once he identifies that you are a candidate for treatment, he will develop a cost estimate that includes the various components of your plan. If you're concerned about affordability, our team will work to maximize your dental insurance benefits and explain alternative options to keep your out-of-pocket expenses low.