Tooth Extractions – San Juan Capistrano, CA
Assisting Your Smile by Removing Problematic Teeth
Your smile is directly related to your health and your happiness, meaning that a damaged or compromised tooth can have a significant impact on your quality of life! And in some cases, the only way to assist your smile is by removing problematic teeth—and our team here at Platinum Dental Group is here to walk you through every step of this process. We're thrilled to offer in-house tooth extractions in a quick manner and comfortable setting, with wisdom tooth extractions also available. Keep reading below to learn more about tooth extractions in San Juan Capistrano, or feel free to give us a call to schedule an appointment or request additional information.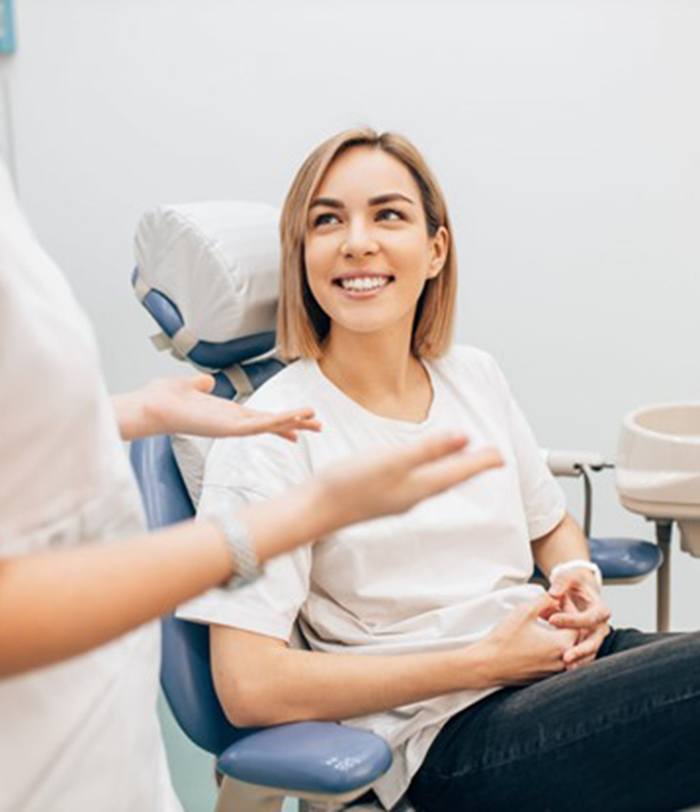 Why Choose Platinum Dental Group for Tooth Extractions?
Friendly & Experienced Dental Team
Multiple Tooth-Replacement Options
Wisdom Tooth Extractions Available
Reasons Why Tooth Extractions Are Necessary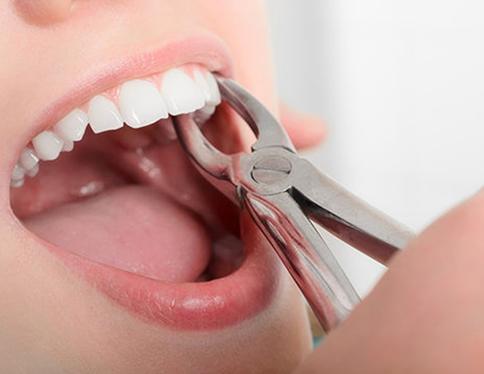 Tooth extraction is never recommended unless it's absolutely necessary; after all, your natural teeth are very important and undisputedly the best tools at your disposal for biting and chewing! If there's even the slightest chance that your tooth can be salvaged, restorative options like root canal therapy are often suggested first. But sometimes, the procedure is deemed essential in order to protect your smile's future health, such as when:
Extensive decay or irreparable damage has occurred in the tooth.
Severe dental infection is present that could potentially spread to other teeth.
Advanced gum disease has caused jawbone deterioration.
A baby tooth hasn't fallen out on its own.
Wisdom teeth have become partially or fully impacted.
The Process of Removing a Tooth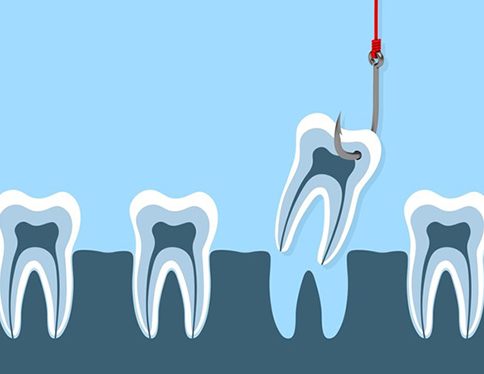 There are two methods for extracting a tooth: simple and surgical. Simple extraction is utilized when a tooth that needs removal has fully emerged above the gumline. After numbing the patient's mouth, the tooth is gently grasped with a special pair of forceps before being rocked back and forth until it naturally separates from the gum tissue.
However, if the tooth hasn't fully erupted above the gumline, surgical extraction is the best option. This involves making a small incision in the gums to gain access to more of the tooth before it's removed, often in separate pieces to help minimize total bone loss. As with simple extraction, the patient's mouth is numbed beforehand. In any case, the only way for us to determine which method of extraction is appropriate for your situation is by visiting us for a consultation; we can carefully plan out every step of the extraction process to ensure your total comfort and ultimate recovery.
Tooth Extraction Aftercare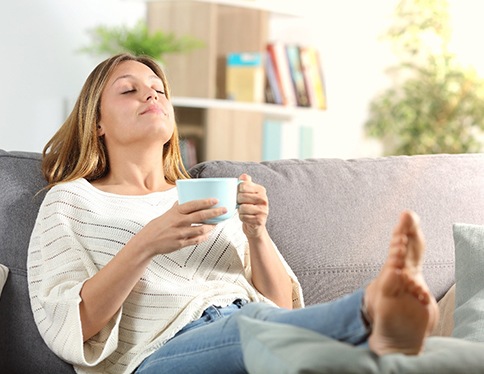 To ensure a quick and stress-free recovery following your tooth extraction, we'll provide you with a detailed list of post-op instructions. Here are some basic aftercare tips to also take into consideration:
Take prescribed and over-the-counter pain medication as instructed.
Get plenty of rest and avoid exercise or strenuous physical activity, as it can increase your blood flow and potentially impact your mouth's healing process. Sleep with your head propped up, if possible.
Drink plenty of water to stay hydrated. However, don't use a drinking straw—the suction can dislodge the blood clots that form over the sockets, ultimately inhibiting the healing process.
Keep the surgical site clean by brushing and flossing around it carefully; 24 hours after your procedure, you can rinse your mouth using a warm saltwater mixture.
Avoid hard, crunchy, sticky, or spicy foods for the first several days. Also avoid smoking and using tobacco products, as they can negatively impact your body's ability to heal.
It's possible for patients to experience light bleeding, swelling, or general discomfort while recuperating from tooth extractions in San Juan Capistrano. If your symptoms aren't clearing up after a few days, don't hesitate to contact us; it might be a sign of a complication!
Understanding the Cost of Tooth Extractions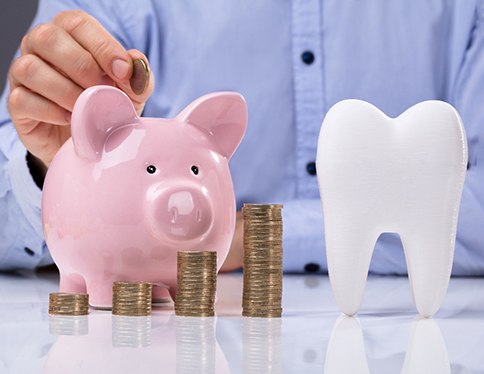 You only get one set of natural teeth as an adult, so it's very important to take proper care of them. Even so, there are instances where someone diligent about oral hygiene will still require a tooth extraction in the interest of their oral health. If your emergency dentist in San Juan Capistrano said having one removed is necessary, it's not unusual that your first thought might be to wonder about how much it is going to cost. It's not easy to provide a one-size-fits-all answer since it comes down to the specifics of your particular case. To gain a better understanding of what goes into the expense, keep reading or contact our office!
Factors That Can Affect Tooth Extraction Cost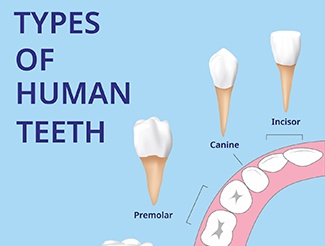 No two cases are exactly the same which is why it's not feasible to provide you with an accurate cost estimate until we conduct an exam. At your initial appointment, our team at Platinum Dental Group will evaluate your situation to pinpoint what's necessary for your tooth extraction. Multiple factors can influence the overall price of your procedure, including:
Complexity – The type of procedure you'll need can also affect the overall price. For example, an impacted or erupted tooth extraction will cost more than a simple extraction because the treatment is more invasive.
Location – The location of the tooth that's being pulled can influence the total cost of your extraction.
Anesthesia – Some patients will feel comfortable with just local anesthetic, while others may request dental sedation.
Does Dental Insurance Cover Tooth Extractions?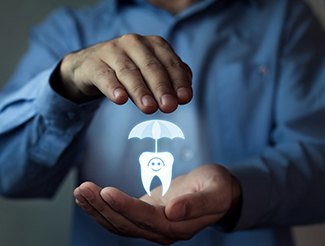 Fortunately, most dental insurance plans will partially cover the cost of tooth extraction in San Juan Capistrano after the deductible has been met. However, it's worth noting there might be certain limits in place. For example, only a particular number of teeth may be covered, or perhaps there's a waiting period before coverage kicks in.
Before committing to treatment, it's a good idea to contact your insurance provider and confirm the details of your plan. Our team will be happy to help with this step to maximize your savings.
How to Make Tooth Extractions Affordable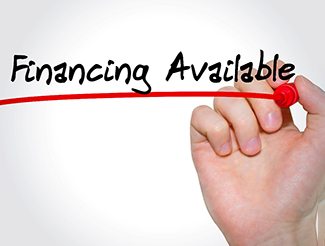 Don't have dental insurance? No problem! There's still a way to make your dental bills easier to manage. We offer financing through CareCredit or Lending Club, which allows for manageable monthly payments with little-to-no interest. Give us a call for further details!
We have an In-House Membership plan which, among an array of benefits, offers 15 percent off treatments like tooth extractions. Also, if you end up moving forward with extraction, be sure to ask about our special offer on a single dental implant!
If your restorative dentist recommended a tooth extraction, don't worry! We are going to make sure you understand the procedure and develop a plan that makes sense for your budget.