Restorative Dentistry – San Juan Capistrano, CA
Give Your Smile a Second Chance
Over the years, damage to your tooth enamel can range from minor to severe. Depending on your habits, diet, lifestyle, and oral hygiene routine, you may experience significant issues that require restorative dentistry. When this happens, you can count on Dr. Omrani and our team to fit you with the most natural-looking restoration available. From dental crowns to tooth-colored fillings, you'll be left amazed by your results. Contact us to schedule an appointment for restorative dentistry in San Juan Capistrano, CA.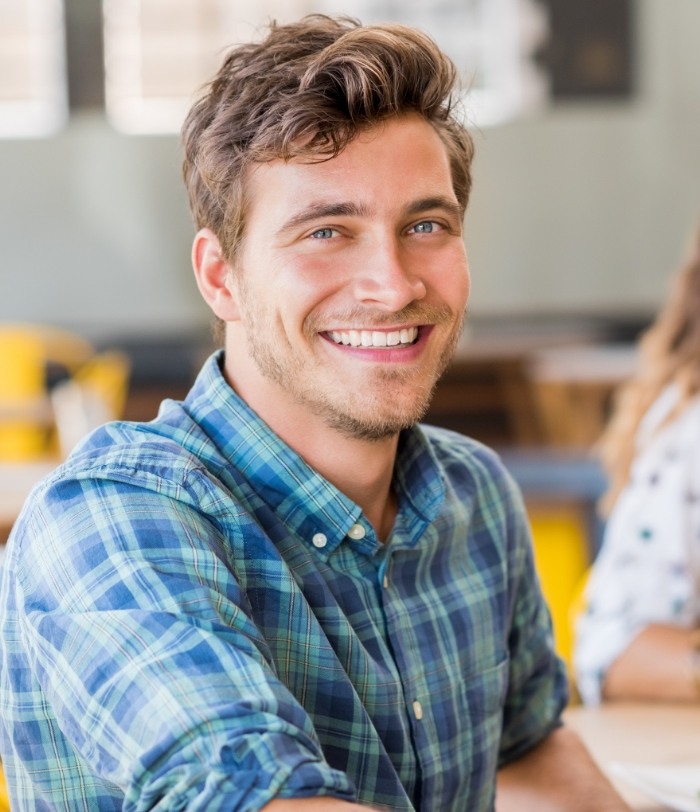 Why Choose Platinum Dental Group of San Juan Capistrano for Restorative Dentistry?
An Array of Materials Used for High-Quality Restorations
Dental Professional with 20 Years of Training and Experience
We Accept Your Dental Insurance
Tooth-Colored Fillings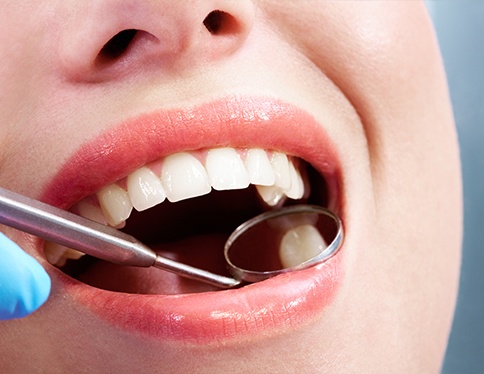 Instead of resorting to traditional amalgam to fill your cavities, Dr. Omrani uses tooth-colored fillings. These unique restorations consist of a biocompatible composite resin that is matched to your tooth shade. Once the tooth is thoroughly cleaned, we will fill the area and use a curing light to harden the resin into place, creating a tight seal. After a final polish, you can resume regular activity and embrace dental work that is undetectable to others!
Dental Crowns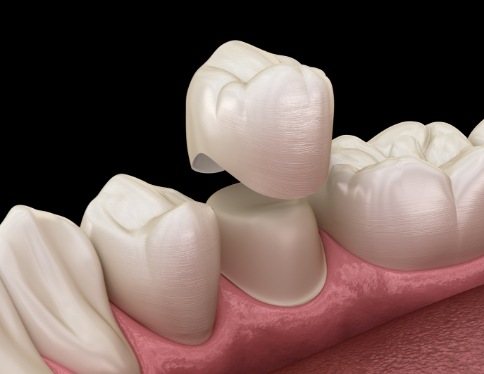 Dental crowns are commonly referred to as "caps. " They are used to protect teeth weakened by decay or damage. At Platinum Dental Group of San Juan Capistrano, we use a variety of materials to create these restorations, including porcelain, gold, porcelain-fused-to-metal, EMAX, and zirconia. Customized to fit snugly and provide optimal protection, you can expect your new crown to provide the functionality you need while safeguarding your tooth from future reinfection.
Learn More About Dental Crowns
One-Visit Dental Restorations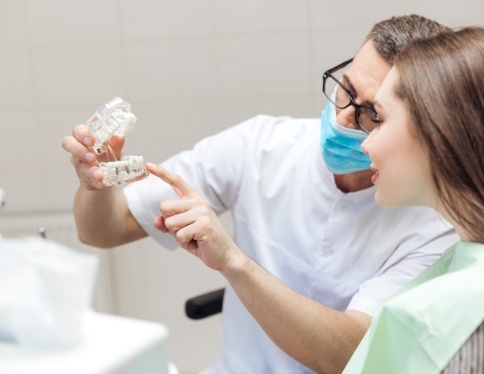 Traditional dental crowns usually require at least two appointments. If you're pressed for time or prefer a quicker solution, you'll be pleased to learn that we offer CEREC One-Visit Restorations. Using specialized software and technology, we can create your new crown in-house using a milling machine that fabricates your restoration while you wait. With CEREC, no temporaries are needed. Instead, we can restore your smile in one easy appointment.
Root Canals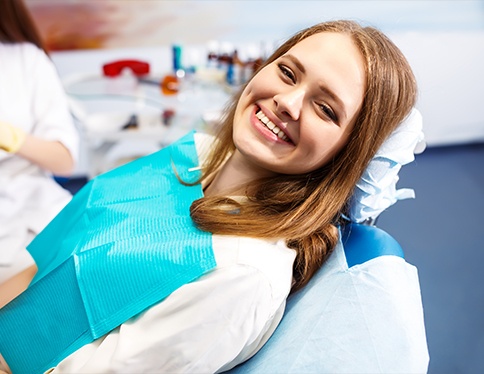 Each of your teeth actually has three layers—enamel on the outside, a substance called dentin beneath it, and then a collection of soft tissue called the pulp. The pulp consists of blood vessels and nerves, so if trauma or an infection is able to reach it, it can cause quite the toothache. Rather than just removing the tooth, we can use root canal therapy to stop the pain and preserve someone's smile. Despite what you may have heard, this procedure is virtually painless thanks to modern techniques—most patients say it feels similar to getting a small filling.
Learn More About Root Canal Therapy
Tooth Extractions &
Wisdom Tooth Extractions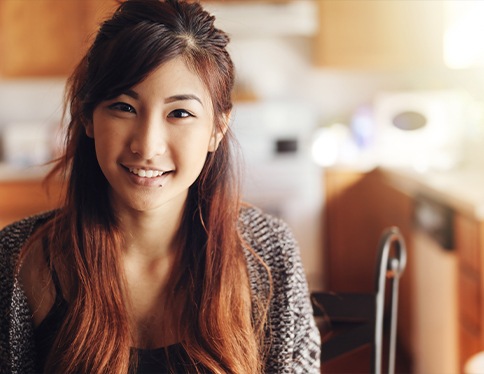 While our primary goal is to help our patients keep all of their natural teeth as long as possible, sometimes, a tooth can simply be damaged, decayed, or simply needs to be removed like a wisdom tooth. In these situations, extraction is the best option. We'll answer all of your questions beforehand and take every step we can to ensure you can stay mentally and physically relaxed throughout the procedure. If appropriate, we can also talk about replacing the tooth beforehand to minimize your time with an incomplete smile.